Something about 304SS IP68 2Watt 75MM Underwater Light
The material of LED Underwater Light Underwater Recessed Pool Light is generally 304 stainless steel panel, strong corrosion resistance, strong impact resistance, and has good impact resistance. roof design. There are differences in the protection level: the protection level of the LED inground light Recessed Pool Light should reach IP65 or above, while the protection level of the LED underwater light Ip68 Recessed Underwater Light must be above IP68.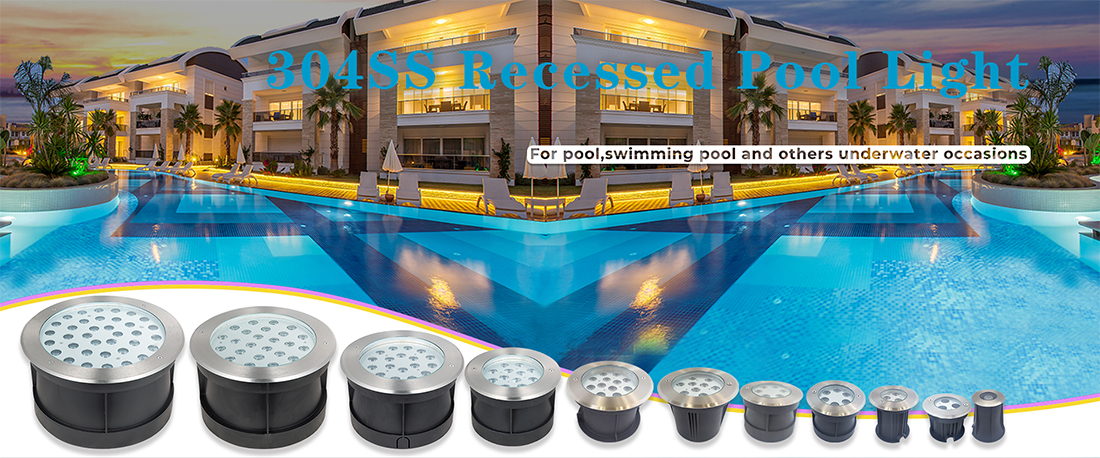 Specification Of 304SS IP68 2Watt 75MM Underwater Light

Main Feature Of 304SS IP68 2Watt 75mm Underwater Light
1.24V/12 VDC working voltage, strictly ensure the use safety of underwater lights.
2. The whole lamp body is made of stainless steel 304, special process to enhance corrosion resistance.
3. IP68 structural waterproof can effectively block water from entering the lamp body, make it truly waterproof.
4. Lens are PMMA, light efficiency ≥ 85%. Beam angles are optional at clients' request.
5. Cable gland: IP68 waterproof rating.
Size Drawing Of 304SS IP68 2Watt 75mm Underwater Light

Connection Of 304SS IP68 2Watt 75MM Underwater Light