The 18650PPH-SonyVTC4 is 2100mAh version 18650PPH battery. It is made of 1pcs Sony US18650VTC4 2100mAh 18650 li ion rechargeable battery cell with Protection PCB/PCM inside and Pointed Head. Application: tablet flashlight, video flashlight, flashlight led torch, security flashlight, army flashlight,big flashlight, flashlight pro, best brightest flashlight, flashlight bat, wind up flashlight. The 18650 battery could be in danger if use unprotected due to possible frequent over discharge, over charge or short circuit. It is very important to have the 18650 battery protected by proper PCM with specifications matching cell manufacturer's guide. Depending the cell inside used, the capacity of 18650PPH can be from 1200mAh as lowest option to 3500mAh as the highest option. 3500mAh is already the highest capacity achieved so far in 2018, the claimed 4000mah/5000mah/6000mAh 18650 battery is total fake ones.

Battery ID: 18650PPH-SonyVTC4
Cell inside: 1pcs li ion 18650 cell (Sony US18650VTC4)
Capacity: 3.6v 2000mAh~2100mAh.
Input: 4.2v 4A max
Output: 4.2v~3V 30A max
Dimension: 18.5mm diameter, 69mm length.
Weight: 54g

Sony US18650VTC4 Datasheet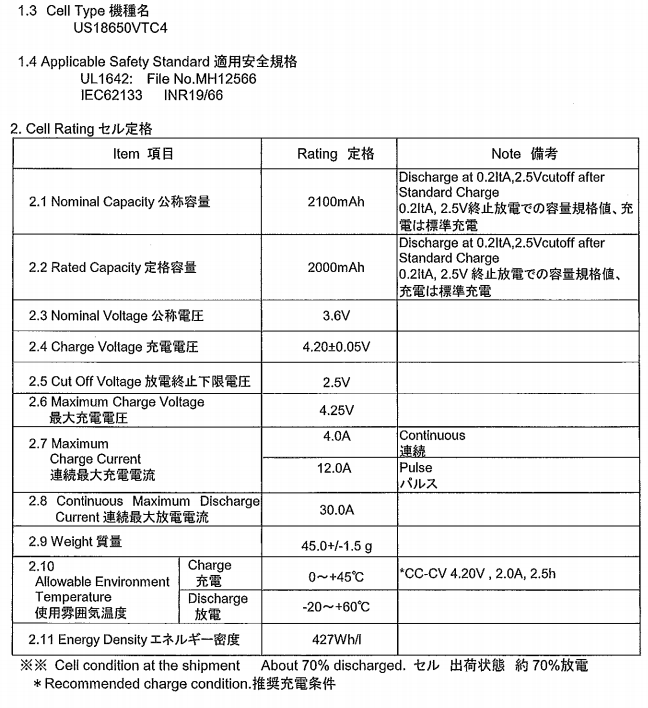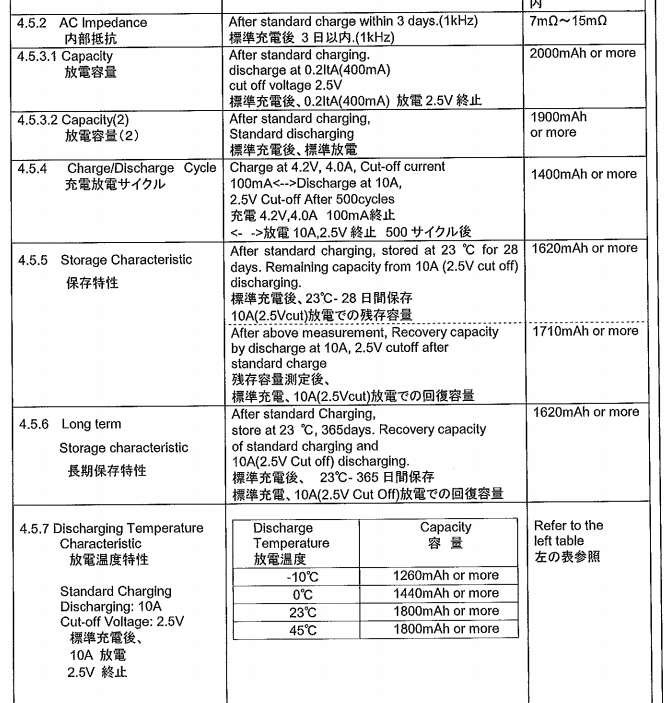 Typical 18650/26650 Flashlight Battery: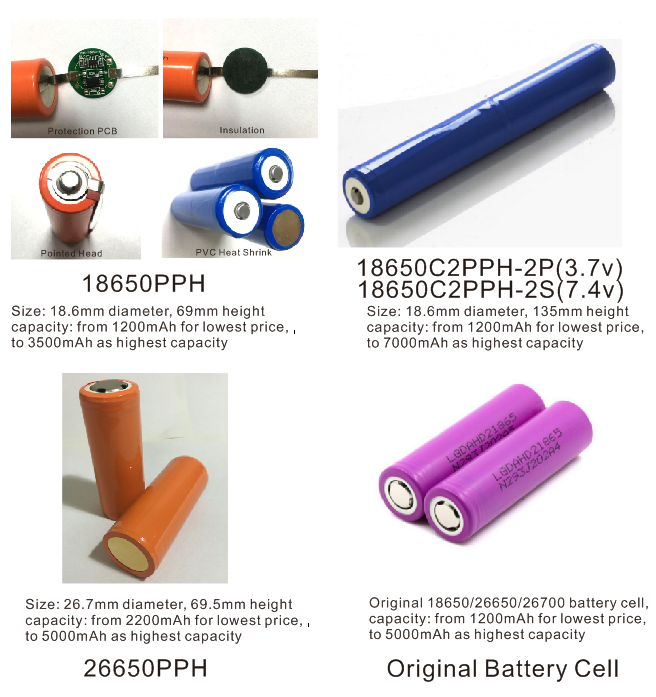 Typical 18650/26650 Battery Charger:
Typical 18650 battery pack configuration by number of cells inside: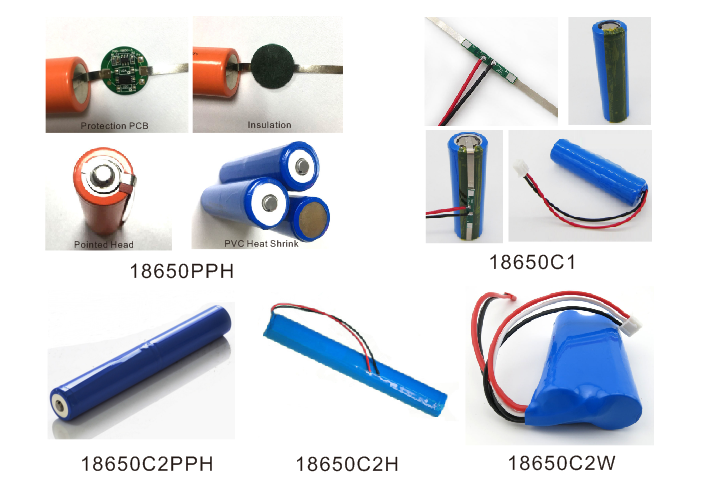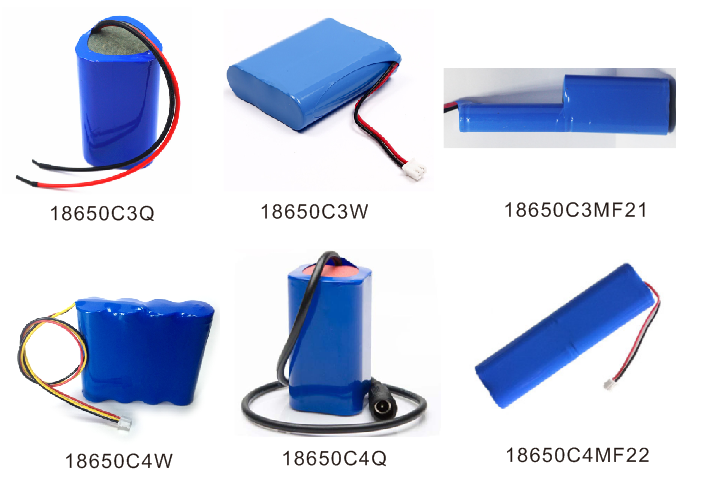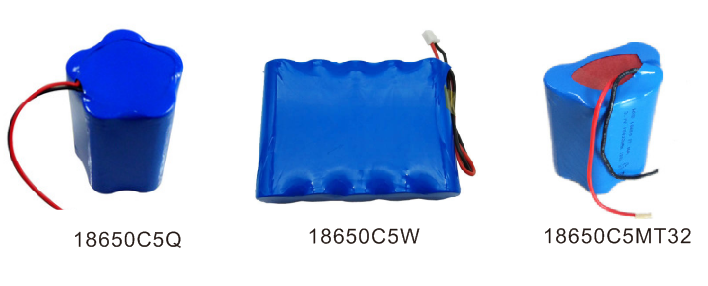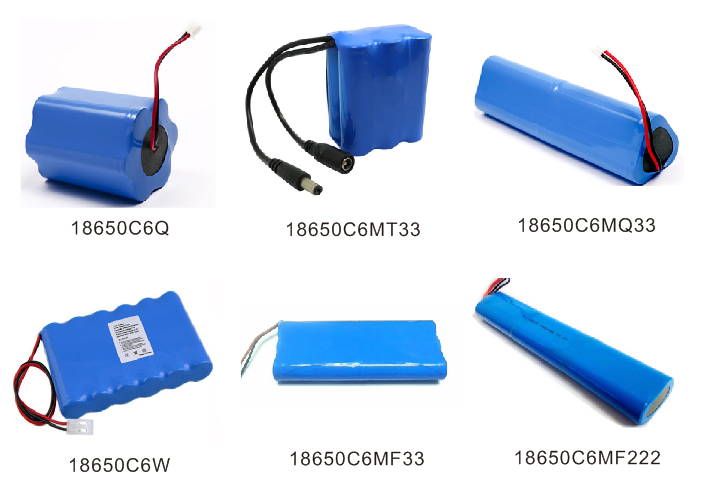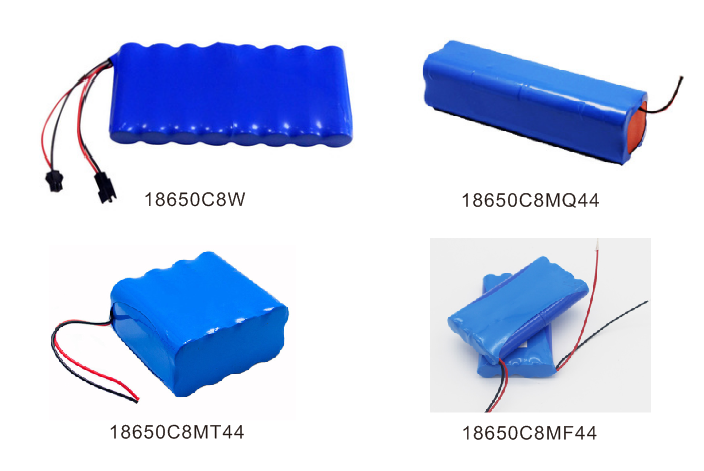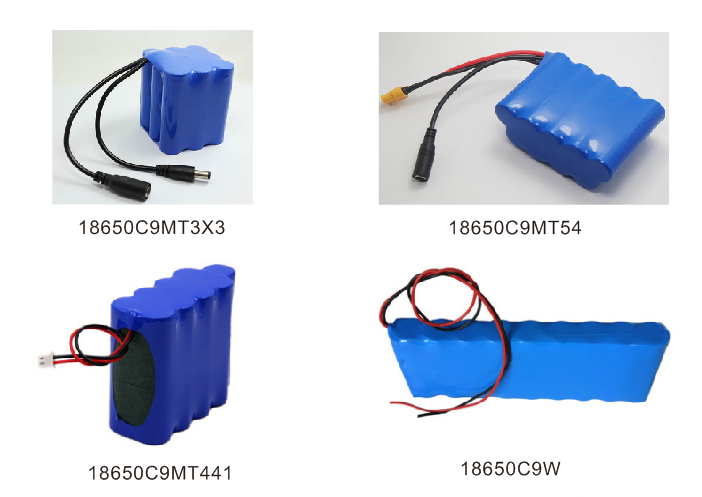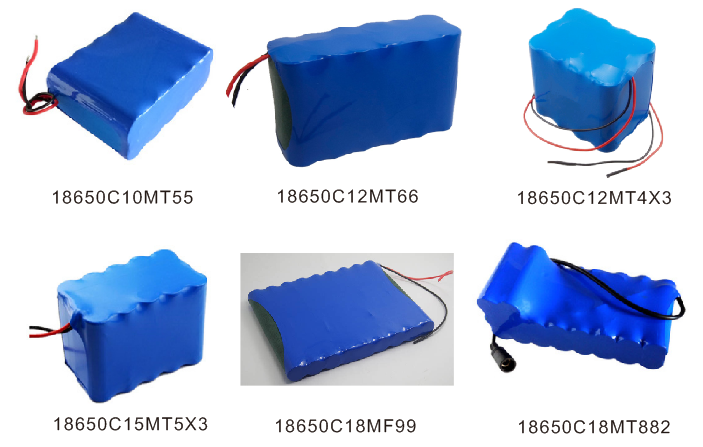 Typical 18650 battery cell options:
18650 battery cells for low discharge current application(like powerbank):
HYB ICR18650N 2200MAH
DLG NCM18650-220 2200mAh

Sanyo UR18650FM 2500/2600mAh
Sanyo UR18650ZY 2450/2550mAh
Samsung ICR18650-26JM 2600mAh
Samsung ICR18650-26FM 2600mAh
Samsung ICR18650-26HM 2600mAh
Molicel ICR18650M 2800mAh
LG ICR18650B4/B4L 2600mAh
DLG N18650A 2600mAh
HYB ICR18650NQ 2600mAh
LISHEN LR18650SK 2600mAh
BAK C18650CC 2600mAh
BAK H18650CH 2600mAh

SANYO UR18650ZTA 4.35V 3000mAh
PANASONIC NCR18650 2900mAh
SAMSUNG ICR18650-30B 4.35V 3000mAh

PANASONIC NCR18650BD 3200mAh
PANASONIC NCR18650BM 3200mAh

Panasonic NCR18650B 3400mAh
Panasonic NCR18650GA 3500mAh
SAMSUNG INR18650-35E 3400mAh
LG INR18650F1L 3350mAh
LG INR18650MJ1 3500mAh

18650 battery cells for high discharge current application(like EV Bike):
SONY US18650VTC4 2100mAh 30A discharge
SONY US18650V3 2200mAh 10A
SAMSUNG INR18650-20RM 2000mAh 22A
SAMSUNG ICR18650-22P 2150mAh 10A
SAMSUNG ICR18650-22PM 2150mAh 10A
LG ICR18650MF1/MF2,2200mAh,10A

SONY US18650VTC5A 2500mAh 30A
SONY US18650VTC5 2500mAh 20A
SANYO UR18650NSX 2600mAh 20A
SAMSUNG INR18650-25RM 2500mAh 20A
SAMSUNG INR18650-25RM 2500mAh 20A
SAMSUNG INR18650-25R 2500mAh 20A
LG INR18650HE4 2500mAh 20A
LG ICR18650M26 2600mAh 10A

SONY US18650VTC6 3000mAh 15A/20A
SONY US18650NC1 2900mAh 10A
PANASONIC NCR18650PF 2900mAh 10A
SAMSUNG INR18650-30Q 3000mAh 15A
SAMSUNG INR18650-29E 2900mAh 8.25A
LG INR18650MG1 2900mAh 10A

SAMSUNG INR18650-32E 3200mAh 10A
LG INR18650MH1 3200mAh 10A

SONY US18650VC7 3400mAh 5A/8A
SANYO NCR18650GA 3450mAh 10A
PANASONIC NCR18650GA 3450mAh 10A
SAMSUNG INR18650-35E 3500mAh 10A
LG INR18650MJ1 3500mAh 10A

Other lower price 18650 battery option:
1200mAh, 1500mAh, 1800mAh, 2000mAh, 2200mAh, 2600mAh, 3000mAh,
brand new cells from industry's mid-lower end manufacturers like
Zuoneng, Greatpower, First, Cham, Tianneng, Zhihang, Yili.
Handling Precaution and Prohibitions of Lithium Ion & Lithium Ion Polymer

Rechargeable Cells and Batteries
Inaccurate handling of lithium ion and lithium ion polymer rechargeable battery may cause leakage, heat, smoke, an explosion, or fire. This could cause deterioration of performance or failure. Please be sure to follow instructions carefully.
1.1 Storage
Store the battery at low temperature (below 20 ℃ is recommended for long battery life), low humidity, no dust and no corrosive gas atmosphere.
1.2 Safety precaution and prohibitions
To assure product safety, describe the following precautions in the instruction manual of the
application.
[ Danger!]
■ Electrical misusage
Use dedicated charger.
Use or charge the battery only in the dedicated application.
Don't charge the battery by an electric outlet directly or a cigarette lighter charger.
Don't charge the battery reversely.
■ Environmental misusage
Don't leave the battery near the fire or a heated source.
Don't throw the battery into the fire.
Don't leave, charge or use the battery in a car or similar place where inside of temperature may be
over 60 ℃ .
Don't immerse, throw, wet the battery in water / seawater.
■ others
Don't store the battery in a pocket or a bag together with metallic objects such as keys, necklaces,
hairpins, coins, or screws.
Don't short circuit (+) and (-) terminals with metallic object intentionally.
Don't pierce the battery with a sharp object such as a needle, screw drivers.
Don't heat partial area of the battery with heated objects such as soldering iron.
Don't hit with heavy objects such as a hammer, weight.
Don't step on the battery and throw or drop the battery on the hard floor to avoid mechanical shock.
Don't disassemble the battery or modify the battery design including electric circuit.
Don't solder on the battery directly.
Don't use seriously scared or deformed battery.
Don't put the battery into a microwave oven, dryer ,or high-pressure container.
Don't use or assemble the battery with other makers' batteries, different types and/or models of
batteries such as dry batteries, nickel-metal hydride batteries, or nickel-cadmium batteries.
Don't use or assemble old and new batteries together.
[ Warning! ]
Stop charging the battery if charging isn't completed within the specified time.
Stop using the battery if the battery becomes abnormally hot, order, discoloration, deformation, or
abnormal conditions is detected during use, charge, or storage.
Keep away from fire immediately when leakage or foul odors are detected. If liquid leaks onto your
skin or cloths, wash well with fresh water immediately.
If liquid leaking from the battery gets into your eyes, don't rub your eyes and wash them with clean
water and go to see a doctor immediately.
If the terminals of the battery become dirty, wipe with a dry cloth before using the battery.
The battery can be used within the following temperature ranges. Don't exceed these ranges.
Charge temperature ranges : 0 ℃ ~ 45 ℃
Discharge Temperature ranges : -20 ℃ ~ 60 ℃
Store the battery at temperature below 60 ℃
Cover terminals with proper insulating tape before disposal.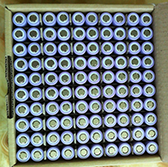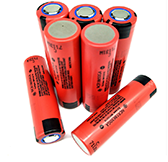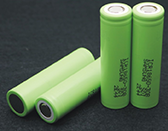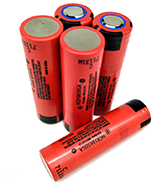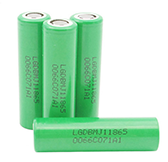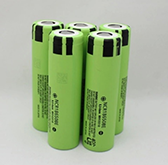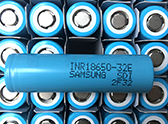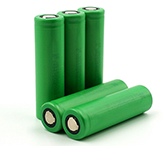 Original Brand New 18650 Battery Cells