Small led cabinet lights
---
3W small led cabinet lights
CL-3-AC is the star product of Vertex Lighting. Speaking of the light source and DOB driver, we select high quality chip and dimmable driver. CL-3-AC is ultra thin light suitable for some low cabinet such as show case. It owns relevant international certification, like CE, RoHS for EU market.
An fixed IP44 rated version of the luxury range of small led cabinet lights
from Integral. These fully integrated downlights contain everything you need including an LED light source and LED driver parts.
Description:
Recessed IP44, round diameter Ø75mm, Ø71mm cut out, 3W
small led cabinet lights
.
Model No
.: CL-3-AC
Brand:
Vertex/ OEM available.
MOQ:
1000pcs
Production ability:
100,000pcs per month
Payment terms:
30% as deposit and balance should be paid before shipment.
Original:
China
Certificate:
CE, RoHS
Package:
White/grey box for inner package, carton for outer package. Need to collect extra fee for customized color box.
---
Features
:
PMMA lens;

Campatible with both of surface mounted and recessed installation;

Smooth triac dimming, 0-100% dimmable ;

Very easy application

Aluminum radiator.
Detailed specification of small led cabinet lights:
Application

Indoor

IP rating

IP44

CCT

2700K/3000K/4000K/

5000K

CRI

Ra>80

(>90 available)

Beam angle

90°

Luminous flux

200lm

Fire rated

No

Luminous efficiency

75 lm/W

Installation way

Recessed

Material

Aluminum housing

Lighting resource

SMD led

Power

3W

Bezel color

White, Brush Nickel,

Black

Protection Classes

Class II

Brand of led

Lumileds,

Brigdelux, Chinese brand led.

Brand of led converter

Vertex

Voltage/Frequency

AC 220-240V 50/ 60Hz AC120V(+-10%) 50/ 60Hz

Insulation Covered

No

Dimmable

Dimmable with leading and trailing edge(warm dimming available)

Power Supply

DC 9V 350mA

Driver

Internal Driver

Power Factor

>0.9

Lifespan

Over 40,000 hours

Warranty

5 years warranty

With fast connector

With 3 or 5 wires fast connector in terminal box available.

Other

Fixed Version, driverless design

Applications:
CL-3-AC small led cabinet lights can make a wouderful lighting ambient in cabinet, kitchen, bookcase, cloakroom etc.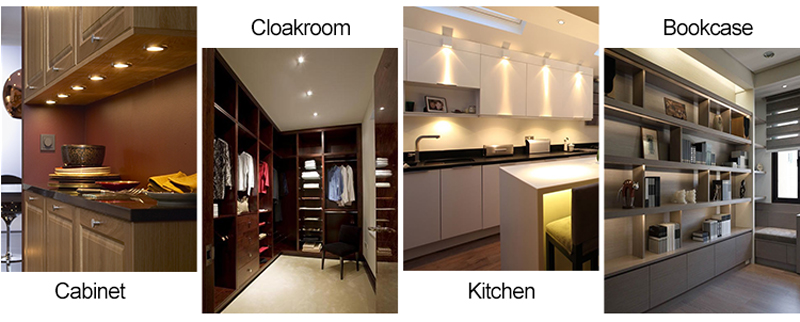 Vertex Quality Control System: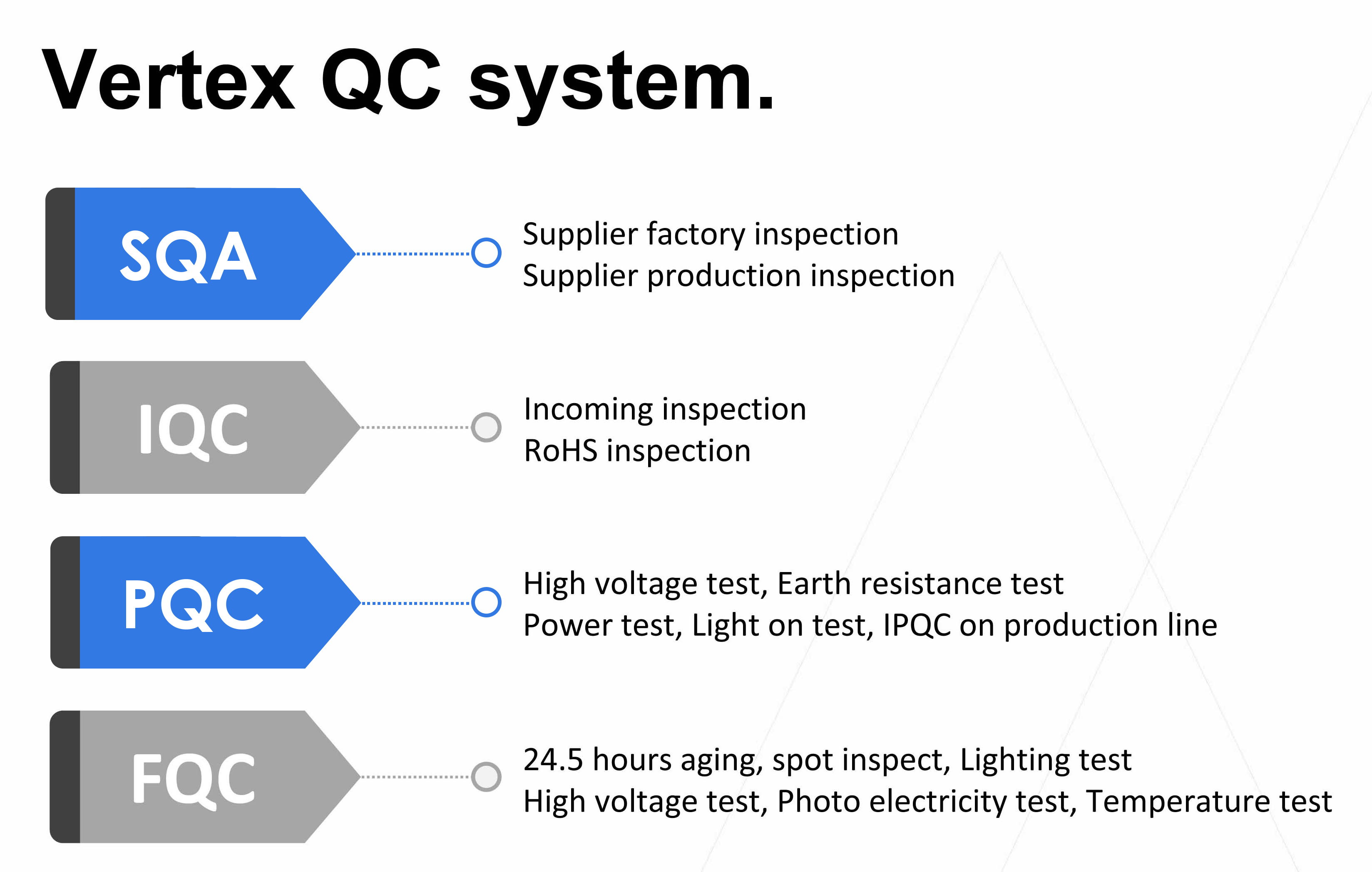 FAQ
Question: How to choose the right Color Temperature?
Answer:
Color rendering and appearance are critical considerations in light source selections.Correlated Color Temperature(CCT)relates to the color of light produced by a light source,and uses the Kelvin temperature measurement scale.
Colorrendering index(CRI)is a measure of how accurately an artificial light source displays colors.The higher the CRI(80 and above).the better the artificial light source is at rendering colors accurately.
Warm White(2600K-3200K)is the warmest option that most closely approximates a standard halogen bulb.It is most often used in areas like living rooms.
Bright White(3200K-4500K)is a whiter light than soft white and is most often selected for kitchens and bathrooms or work spaces.
Daylight(4500K-6500K)is recommended for reading areas or for use in craft rooms and is a more bluish white that mos closely approximates an outdoor overcast sky.
Question
: How many lights am I going to need?
Answer:
This question has no easy answer,as opinions on this subject vary greatly.However,a good rule of thmb is to take the height of the ceiling and divide it in half.This is the distance that each light should be from one another.The total number of lights will also be affected by the type and wattage of bulb being used.Spot lights with narrow beams will produce pockets or pools of light,while flood type bulbs will produce broader amounts of light.
Question
: Are LEDs bad for your eyes?
Answer:
Like any light source,if you stare too long it will cause some discomfort and or imaging.However,if LED products are used the same way traditional lighting is used,they will not damage your eyes.